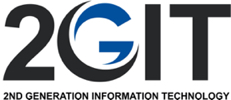 In February 2021, GSA announced the re-award of the 2nd Generation Information Technology (2GIT) Blanket Purchase Agreements (BPAs). During the five year period of performance of the BPAs, it is expected to result in an estimated buy in excess of $5.5 billion. BPAs are available through GSA Advantage!®, eBuy and Air Force Advantage!® and provide a streamlined process for procuring IT hardware and software commodities, ancillary supplies and installation services.
Over the course of two years, we've worked with the U.S. Air Force to better understand their IT procurement requirements and demonstrate the benefits of using GSA to build a next generation contract solution.
The fundamental scope of the 2GIT BPAs is to provide a total solution to meet the IT needs of the USAF, Department of Defense agencies, and other federal, state, local, regional and tribal governments.
The 2GIT BPAs offer pre-competed IT products through GSA Multiple Award Schedule North American Industry Classification System (NAICS) codes. The SINs covered in these BPAs are:
GSA has integrated supply chain risk management as a foundational part of 2GIT. This is a crucial component due to the paramount need to ensure that cybersecurity vulnerabilities associated with IT products are adequately addressed as they move through the vendor's order and delivery process. Leveraging industry partners that execute solid enterprise supply chain risk management plans as part of a comprehensive Vendor Risk Assessment Program is critical to ensure processes and reporting are in place to reduce the risk of compromise throughout the supply chain, from original equipment manufacturers to distributors and resellers:
Hardware and software
Firmware/embedded components
System data/information from component substitution
Functionality alteration
Malware insertion
The benefits of the 2GIT BPAs extend government-wide and align with current policies. We've incorporated category management principles such as the collection of prices paid data, the ability to track savings and reduction of duplicative contracts and administrative burden. Other benefits include:
Faster ordering
Improved supply chain risk management and supplier risk management
Increase of authorized resellers of major original equipment manufacturers
Improved product availability via the FAStLane Mods process
Support for small business participation
Complimentary on-site and virtual customer support and training
For more information about the 2GIT BPAs, Contact the 2GIT Program Management Office directly at ITCSC@gsa.gov. Visit GSA Advantage!®, eBuy or Air Force Advantage!® to access the 2GIT eCommerce portal page.
Follow us on Twitter @GSA_ITC and LinkedIn to join our ongoing conversations about government IT.
To get updates for this blog, please sign up on the right-hand side of the page where it says Sign up for Blog Updates.