In July, we gave you a first look at the possibilities of 5th generation wireless technology (5G) in the public sector.
Commercially, 5G devices will deliver voice, video, and data to consumers with unparalleled efficiency for broadband mobility. Providers will upgrade their networks, manufacturers will develop new types of devices, and industry will market products and services around connectivity and mobility.
For the government, a 5G future is more complex since we'll be tasked with making these technologies useful for everyone. That's why we're publishing a white paper on 5G — watch for that after our 5G Technology Customer Event on Oct. 3.
What's Next for Government 5G
As new technology comes to market, we work with agencies and industry to pair the right wireless solutions to mission needs — focusing on wireless solutions security and cost efficiency.
Schedule 70 SIN 132-53 shows the robust capabilities we bring to the government market:
Wireless Carrier Services
End Point infrastructure
Mobility as a Service (MaaS), a.k.a Device as a Service (DaaS)
Enterprise Mobility Management (EMM)
Mobility Backend as a Service (MBaaS)
Telecommunications Expense Management System (TEMS)
Mobile Application Vetting
Mobile Threat Protection
Mobile and Identity Management
Internet of Things (IoT)
10/3 GSA 5G Event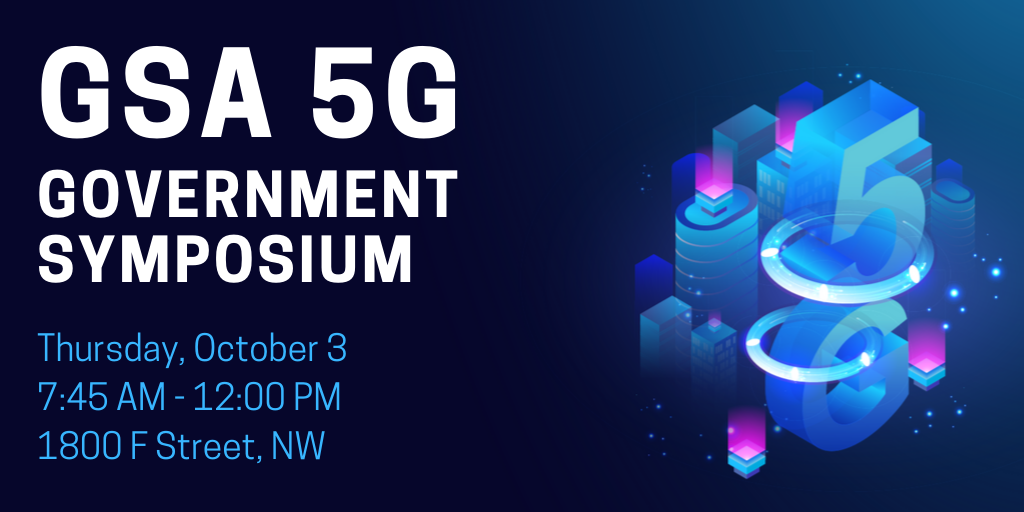 To learn more about the possibilities of 5G, join us on Oct. 3 at the GSA 5G Government Symposium. We'll cover:
how 5G can help agencies meet their mission,
the challenges facing government as we implement this new technology, and
how 5G will integrate into today's networks.
View the agenda. Join us online or in person.
Stay Tuned to 5G
For our next 5G post, we'll explore how unlicensed and lightly licensed spectrum could affect campus networks.
Until then, please follow us on Twitter @GSA_ITC and LinkedIn to join our ongoing conversations about government IT.
To get updates for this blog, please sign up on the right-hand side of the page where it says Sign up for Blog Updates.